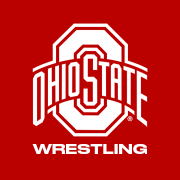 About This Club
Go Bucks!
What's new in this club

Going to be really ugly this year, too. Sent from my iPhone using Tapatalk

This Dual didn't go so well. I remember the days when we gave PSU a run for their money. Seems so long ago

I'll go with Bouzakis, but ya never know...

The year is 2025 and Davino is no longer a 125 after a successful freshman season. He moves up but Bouzakis is at 133. Who wins?

I wonder what weight Ben Davino will go? 133 and 141 are taken for the next few years. Could he make 125 by then?

I completely agree on that.

I like Hoffman. I also want the Geog era to start. It makes me wish Hoffman would Grad transfer on out, were he eligible.

It would be nice if Wilcox were to make the drop and compete for the spot as well.

I guess it's Paddy at 157 this year again. I hope he steps up his game a little.

Looks like Sasso may have to take that. I sure hope we see him wrestle again.

Olympic RS's available to Bouzakis, Mendez, Sasso, Hoffman and Boykin.

I hope they let them both wrestle.

The thought of Bouzakis at 133 for the next 4 years is awsome!!

Nice tournament for both of them. Now its time to get ready a great folkstyle season. Should be really exciting. Can't wait.

Bouzakis and Mendez both only lose to the eventual champion taking Bronze (Bouzakis) and Silver (Mendez). I hope they both go next season. Let Mendez wrestle and utilize that redshirt if he ends up needing one due to injury down the line.

Pre-Season Wrestlestat. Although We know they don't really rank. Just something else to look at. 125 McCrone #44, Fenton #45 133 Bouzakis #8 141 Mendez #6, shows him in a RS. 149 D'Emilio #8 157 Sasso #1 and Paddy at #19 165 Hepner #19 174 Kharchla #5 184 Shumate is #16 197 Geog is #26 285 Feldman is #72, but to be fair he didn't have a RS season.

2 of them are in the semi-finals.

Couple of Buckeyes and a central Ohio kid wrestling today and tomorrow.

Any chance we start the season next month?, I'm so ready for this lol.

I think he would enjoy wrestling at 157 also. He has been cutting a lot weight the last couple years.

Agreed. It is interesting. This needs to be the season Paddy turns it up. The wrestle offs between Paddy/Hepner and Hoffman/Geog I believe are going to matter this season, unlike last year when Kharch lost. I'm sure a year in the room has helped Bouzakis a bunch, and he's said as much and FWIW he's been great wrestling FS this season. I think Mendez takes a RS and if he doesn't that will be just fine with me. Decatur was in and then out of the portal and that makes me believe he knows he's going to get a shot. D'Emilio at 149. I believe Sammy will be Sammy at 157. Not sure how much familiarity the rest of the field has with him and that should work in his advantage. Hopefully Kharch can stay healthy and moving up has to help that. I've heard from folks that he was pretty miserable last season. Shumate is going to get his shot at 184. His stock dropped quite a bit in folks eyes. Interested to see him in a full season. Hoffman/Geog is a toss up. I want Geog and if he doesn't get 197 spot I don't think he can get to 184 and be effective. Although I do believe he beats Shumate. Feldman is going to be fine. He's going to struggle with some of the bigger HVY's. Excited to see him healthy and wrestling. GO BUCKS!

Sasso vs Haines? I'll be looking forward to that one!